Taproom
Our taproom is where you can find the newest and freshest Granville Island Beer. Open 7 days a week, there's never a bad time to come by and try some of our signature brews.
Check out our MENU 
Summer Hours (April - Sept) 11:00 am – 9:00 pm, 7 days a week
Private events / Venue rental
We offer private event space for up to 80 guests in our taproom. Please contact bookings@gib.ca for more information or to arrange a walkthrough.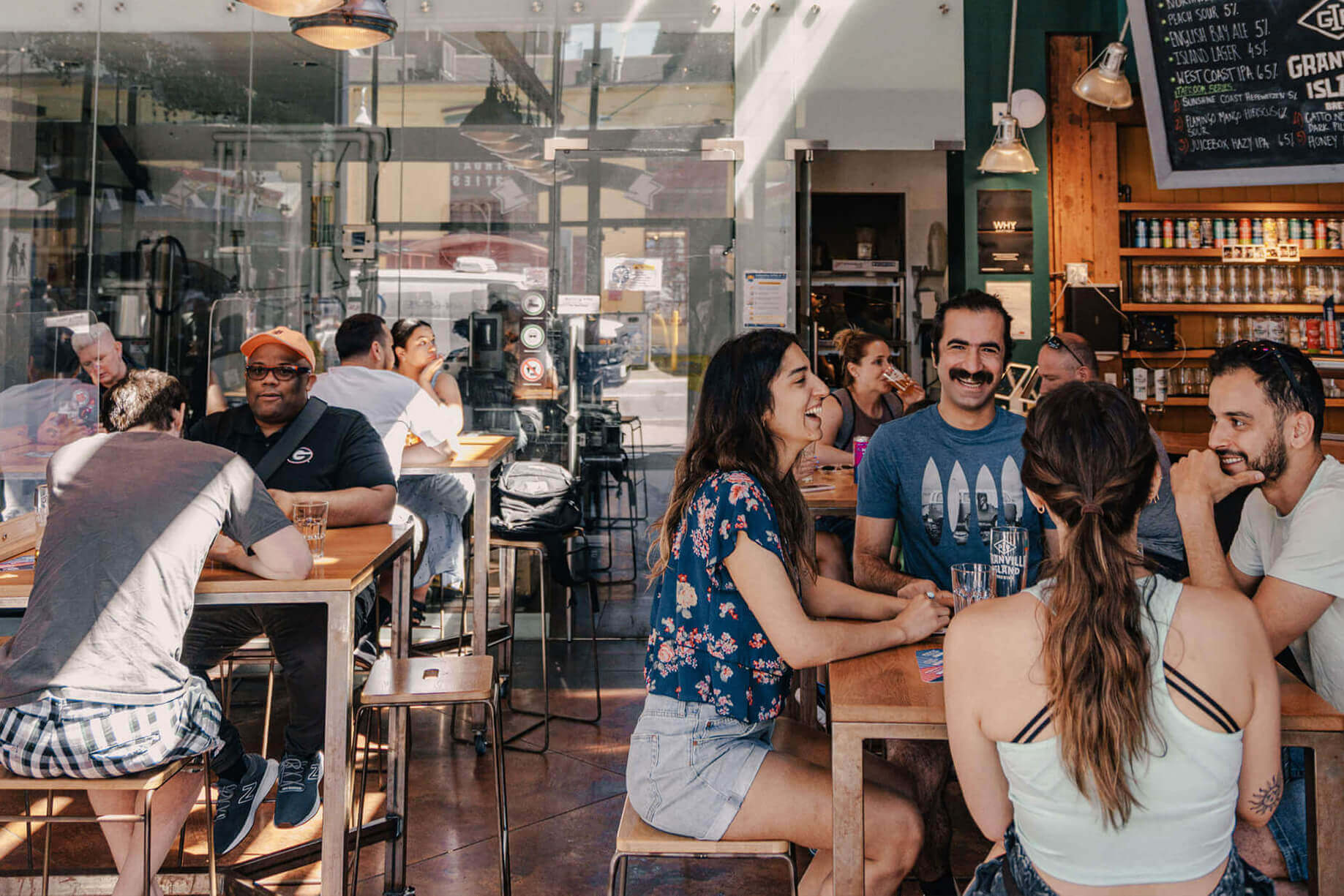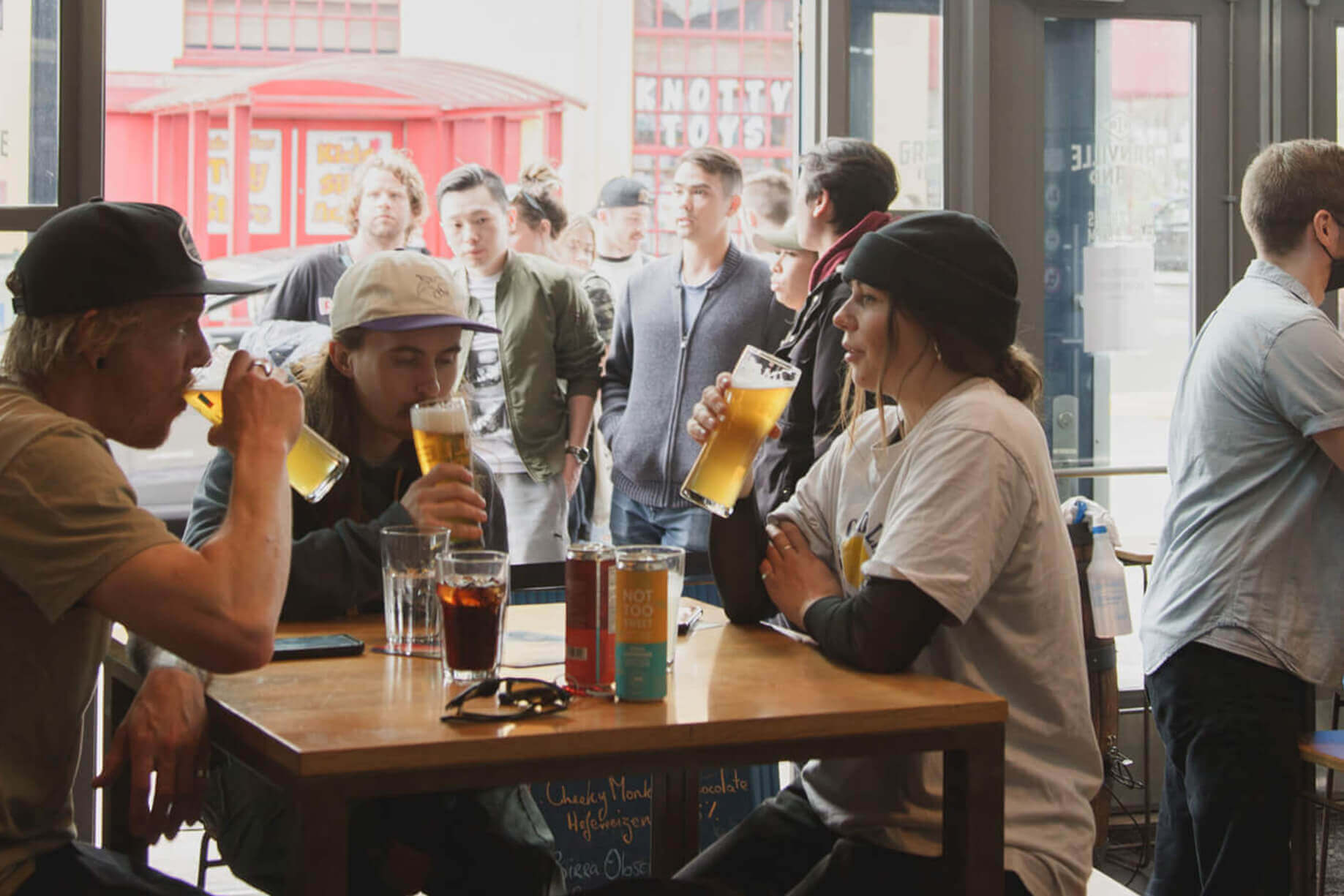 Retail store
Visit our Retail Store right next to the taproom and spend a minute in beer and merchandise heaven. Find any Granville Island beer you've been searching for or discover our latest Small Batch release, brewed only steps away.  
Check out our Online Store Here!
Hours: 11am - 8pm